Mountain View's Annual Bean Fest and Championship Outhouse Race
Entertainment
Oct 22, 2021 – Oct 23, 2021
Start time:
10AM
End time:
?
For more info:
Contact Name/Phone:
870-214-2737
---
Update:
We WILL be cooking beans this year!!!
However, there have been some changes....
•We will only have 12 bean pots available this year to allow for social distancing between cookers.
•These spots will be filled by a first come first serve basis.
•For an application please call 870-214-2737 or email mvchamber@yelcot.net and be sure to send it back ASAP to reserve your spot!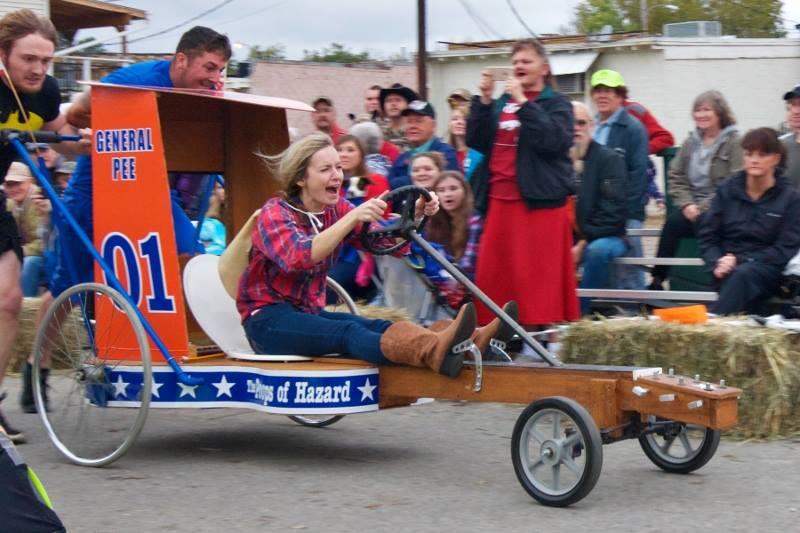 Beans and cornbread, music, dancing on the Courthouse Square, handmade crafts and outrageous outhouse races....fun! The dinner bell will ring at noon and the "Bean Fest Cooking Champion" will be crowned. Outhouse races will follow dinner and an evening show will finish us out on Saturday evening. Make plans to attend!!