Food Truck Battle In the Mountains
Entertainment
May 27, 2022 – May 29, 2022
Start time:
7pm
End time:
12 am
---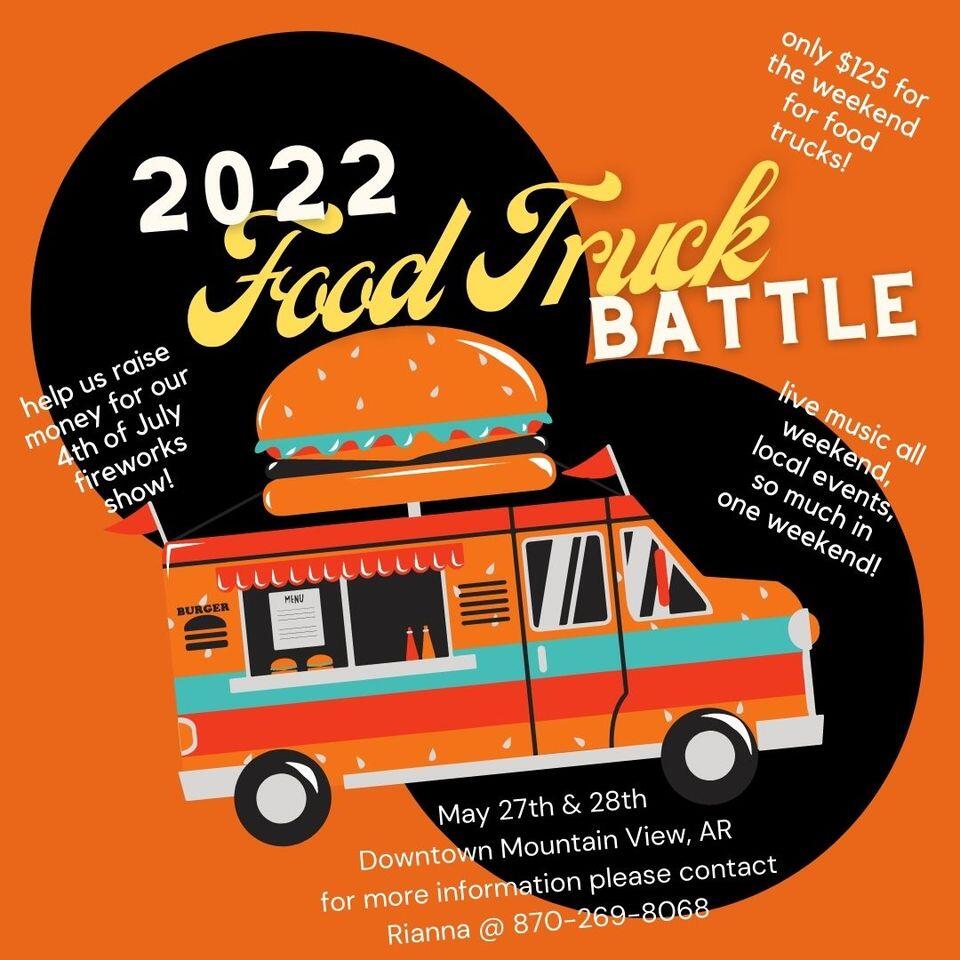 Come join us for our 1st Annual Food Truck Battle in the Mountains! This is a fundraiser to raise money for fireworks for the 4th of July Celebration.
The food trucks will be in a competitive state... We will have tickets available for purchase for people choice! People's choice will vote for "best overall food truck"! The winner will receive their entry fee back!
We will then have a judged competition for best entree, dessert, and drink.
Also, most unique food truck will be crowned.
We will have live music Friday night on the courthouse stage, all day Saturday, and Saturday evening!
Contact the Chamber of Commerce for more information or to bring your food truck! 870-269-8068 / mvchamber@yelcot.net