Man and Woman Arrested on Drug Charges in Batesville
05/05/2023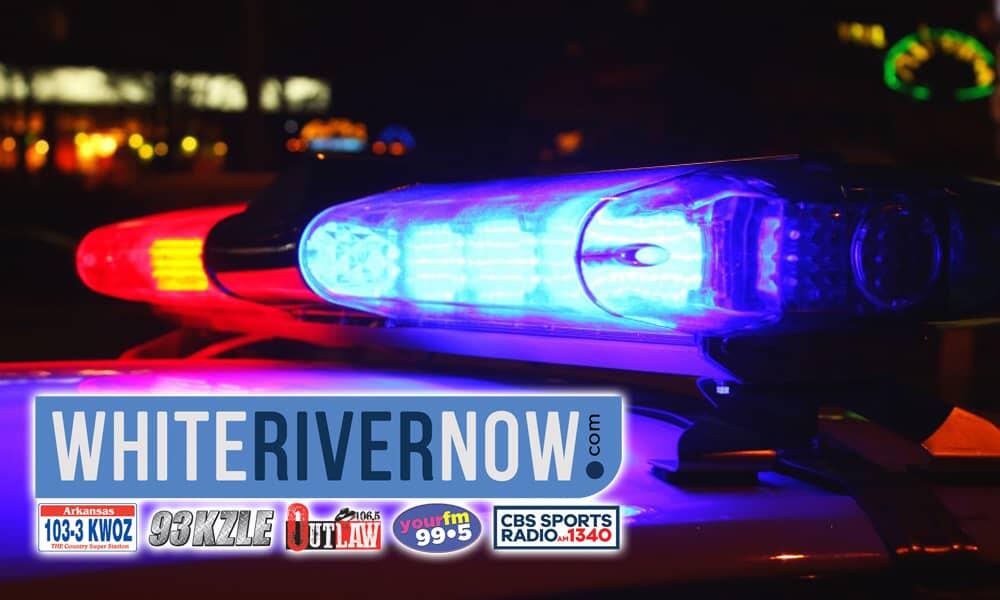 https://www.whiterivernow.com/2023/04/28/man-and-woman-arrested-on-drug-charges-in-batesville/?fbclid=IwAR1P2v1iwFXVq1UsHf4xUAKbGhQvEgfgJmetNNvtz3OrrPxy2EJucIjQqG8
Two people have been arrested on drug charges after a pursuit in Batesville on Wednesday.
Joshua V. Castro (pictured below, left), 25, and Blanca Sanchez (pictured below, right), 36, of Rogers, Ark., have been arrested for allegedly trafficking meth in this area. Sanchez has been placed on a $500,000 bond, while Castro's bond has been set at $1 million.
An investigator in the case said the large bonds are because both are considered possible "flight risks." The two had come under investigation by the agents with the 16th Judicial District Drug Task Force (DTF) after officers learned that Castro had been allegedly distributing large amounts of crystal meth throughout the district and all over Arkansas, according to court papers filed Friday.
The two were arrested after an incident on April 26 in which members of the drug task force and Independence County Sheriff's Department intercepted information that a large amount of crystal meth would be coming to the Batesville area for delivery. Through surveillance tactics, investigators were able to locate Castro driving a BMW near Oil Trough and witnessed Castro commit several traffic violations, according to the court information.
During the process of eventually stopping the vehicle in Southside and taking Castro into custody, a pursuit resulted in which Castro struck an Arkansas State Police vehicle with his BMW. Other officers joined in an effort to stop the vehicle and take Castro into custody. The court information said that his vehicle was forced into a nearby parking lot, where a handgun was observed being tossed from the passenger's side of the Castro vehicle. The handgun was later identified as a Glock .9mm pistol with a loaded extended magazine.
The vehicle was finally stopped by a PIT maneuver utilized by a state trooper, and Castro, along with his passenger, Sanchez, was taken into custody.
Officers found that Castro had a suspended license and three outstanding arrest warrants, one of which was a felony warrant for conspiracy to traffick meth. He was also found to be a probation absconder out of Washington County in northwest Arkansas. Sanchez was found to have an active arrest warrant out of the Rogers Police Department for violating a no-contact order and is also on felony probation with an active search waiver on file.
The court information said a search of the two and their vehicle found a backpack that contained 2.4 pounds of crystal meth and digital scales. Officers also recovered the same type of ammunition that is utilized in the handgun tossed from the vehicle.
The couple was transported to the Independence County Jail. It was estimated that the state trooper vehicle hit by the Castro vehicle sustained $10,000 in damage.
Castro and Sanchez were both charged with trafficking crystal meth, simultaneous possession of drugs and firearms, possession of a firearm by a certain person, and possession of drug paraphernalia with the purpose to use and weigh methamphetamine - all felonies.
Officers said Castro has one felony conviction in Arkansas for delivery of meth and an extensive history of that in California. Police also noted that Sanchez has a history of failure to appear in court along with the Rogers arrest warrant.
In addition to the drug charges, Castro has been charged with fleeing in a vehicle, two counts of aggravated assault on a law enforcement officer, and one count of criminal mischief - all felonies.
The court information said numerous officers and police agencies were involved in the incident, including the 16th Judicial District Drug Task Force, the Independence County Sheriff's Department, the Batesville Police Department, Arkansas State Police, Mountain View Police Department (assigned to DTF), and the Izard County Sheriff's Department (also assigned to DTF).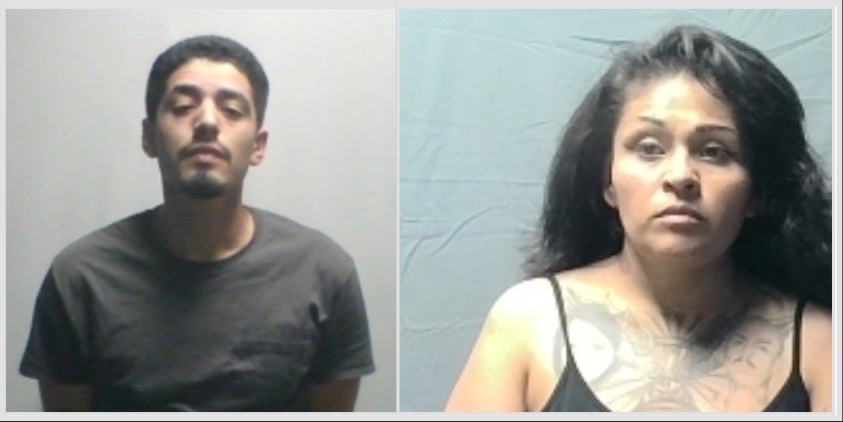 Images: Independence County Sheriff's Department